Refined + Inspirational
The Lindy Fox line consists of separates with a refined ease, drawing inspiration from the designer's surroundings of her upbringing on a produce farm in California.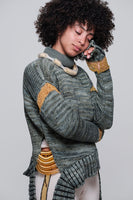 More Than Just Clothes
"Fashion is the first way in which I see people's individuality expressed. It is the way in which I want to uplift and inspire women; to make them feel valued and confident."
- Lindy Fox